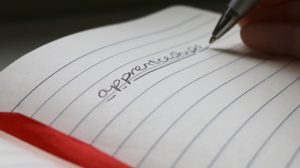 Today, the Welsh Government announced that they are helping to support 1,000 high-quality apprenticeships, providing young people and adults a ticket to a graduate-level career, many of which are within STEM (science, technology, engineering and maths). Although these new apprenticeships are an excellent opportunity for 1,000 people, and offer a great alternative route into STEM careers, the Welsh Government has failed to even consider the barriers that face girls in apprenticeships – especially in STEM.
These new opportunities, made available by the Welsh Government with the support from the European Social Fund, include employment in a wide range of disciplines within STEM industries, including associate scientist, ICT and computing and engineering, but fail to put in place initiatives to ensure good female uptake of these high-quality STEM apprenticeships. This is a disappointing mistake, as girls are consistently underrepresented in STEM apprenticeships, making up under 4% of engineering apprenticeships in Wales. Because of this well-established lack of girls in STEM apprenticeships, frameworks need to be put in place to help address this, and the Welsh Government has failed to consider this.
There are several very complex reasons why girls don't tend to take up apprenticeships outside of the stereotypical topics such as childminding, education and beauty. These reasons include a well-ingrained ideas of apprenticeships themselves, as typically apprenticeships are associated with boys, as they are considered hands-on, which girls are taught that they are not. And although apprenticeships offer a great alternative route into STEM, especially for student who don't consider themselves as suited for an academic environment, they sadly are often thought of as something for 'naughty boys'. This association is obviously harmful for apprenticeships in general, but that association ultimately excludes girls.
Not only does the gender gap in apprenticeships occur through indirect means, but also through the loss of equality in careers advice. Research by the City & Guilds Group found that only 17% of girls were encouraged to take an apprenticeship in school and that boys are twice as likely to take up an apprenticeship role.
Therefore the lack of this being taken into consideration when the Welsh Government announced these new opportunities, is thoroughly disappointing, especially after I gave evidence to the National Assembly for Wales in 2014 for their STEM inquiry. One of the points raised during the inquiry being the importance of STEM apprenticeships in filling the gap and how crucial it is to ensure equal engagement of girls and boys in STEM, which is a point that I feel has been looked over in this announcement.
By working with the organisations and businesses hosting these apprenticeships, and making them conscious of the lack of girls in STEM, as well as working closely with careers advice officers, the government could have helped to increase the number of girls who would take up these high-quality apprenticeships.