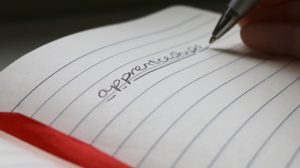 Today, the Welsh Government announced that they are helping to support 1,000 high-quality apprenticeships, providing young people and adults a ticket to a graduate-level career, many of which are within STEM (science, technology, engineering and maths). Although these new apprenticeships are an excellent opportunity for 1,000 people, and offer a great alternative route into STEM careers, the Welsh Government has failed to even consider the barriers that face girls in apprenticeships – especially in STEM.
These new opportunities, made available by the Welsh Government with the support from the European Social Fund, include employment in a wide range of disciplines within STEM industries, including associate scientist, ICT and computing and engineering, but fail to put in place initiatives to ensure good female uptake of these high-quality STEM apprenticeships. This is a disappointing mistake, as girls are consistently underrepresented in STEM apprenticeships, making up under 4% of engineering apprenticeships in Wales. Because of this well-established lack of girls in STEM apprenticeships, frameworks need to be put in place to help address this, and the Welsh Government has failed to consider this.
There are several very complex reasons why girls don't tend to take up apprenticeships outside of the stereotypical topics such as childminding, education and beauty. These reasons include a well-ingrained ideas of apprenticeships themselves, as typically apprenticeships are associated with boys, as they are considered hands-on, which girls are taught that they are not. And although apprenticeships offer a great alternative route into STEM, especially for student who don't consider themselves as suited for an academic environment, they sadly are often thought of as something for 'naughty boys'. This association is obviously harmful for apprenticeships in general, but that association ultimately excludes girls.
Not only does the gender gap in apprenticeships occur through indirect means, but also through the loss of equality in careers advice. Research by the City & Guilds Group found that only 17% of girls were encouraged to take an apprenticeship in school and that boys are twice as likely to take up an apprenticeship role.
Therefore the lack of this being taken into consideration when the Welsh Government announced these new opportunities, is thoroughly disappointing, especially after I gave evidence to the National Assembly for Wales in 2014 for their STEM inquiry. One of the points raised during the inquiry being the importance of STEM apprenticeships in filling the gap and how crucial it is to ensure equal engagement of girls and boys in STEM, which is a point that I feel has been looked over in this announcement.
By working with the organisations and businesses hosting these apprenticeships, and making them conscious of the lack of girls in STEM, as well as working closely with careers advice officers, the government could have helped to increase the number of girls who would take up these high-quality apprenticeships.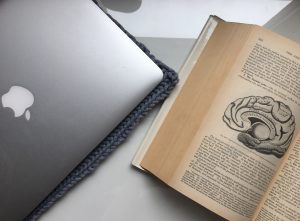 [Disclaimer:  there are so many amazing people in science who have been fantastic, but sadly its often the negative comments that affect you most]
For a while I have been struggling with feelings of wanting to delete everything, remove my blog, take down my YouTube channel, and resign myself to a non-sciencey job that I am not passionate about. Now this isn't some huge existential crisis, where I am crumpling under the pressures of wanting to achieve, but the reason I feel like throwing in the towel on science communication and equality in STEM is honestly due to science itself. I feel exhausted by elitist attitudes.
This may be breaking news to you, but I don't have a PhD and I don't have a Masters in science. I did an undergraduate degree in neuroscience and loved it, and when I graduated I was walking into a competitive world where if I wanted to do a PhD, I would probably need a Masters degree. And a Masters costs £9,000. For some people, £9,000 is nothing, and they could find that in their back pocket. For me, someone from a working-class background, that is a lot of money, and therefore postgraduate education seemed inaccessible to me, and despite my passion for science I decided that academia would not be achievable. So, I now work in writing, PR and communications – some in science and some outside of science (because I need to pay my bills).
Because the letters after my name stop at BSc, I find (or at least I feel) that other people look down on me or judge me. I feel pressure to say, 'my background used to be in neuroscience', because despite adoring this area of research and writing about it, I feel like by not working in research that I am not entitled to say that my area of science is neuroscience.
A stand-out moment for me that summarises all of these feelings, was after a talk I did at a university about how we can help encourage young girls into science and keep women in STEM. At the end, students and staff from the university came up to me to discuss the lecture and ask me questions. One of the university staff asked me what area of science I worked in, and I responded with my typical 'my background used to be in neuroscience' response, feeling compromised and embarrassed about my lack of doctorate. And she responded with 'used to be?!' and a facial expression that was a potent cocktail of quizzical and disgust.
This interaction has stood out to me for several reasons:
It made me feel like I wasn't good enough to be part of the scientific community.
It hit a nerve, as I feel insecure about my role in science.
I feel passionate about science, and about sharing science through communications as well increasing the number of women in science – but this left me feeling like I didn't deserve to do that.
This hasn't been the only interaction that has left me perplexed about my role and my relevance in science.
I love communicating science and I love talking about science. After resigning the idea of academic research as a potential career, I decided to follow my passion of talking about science and began working towards a career in science journalism. I will be as bold as to say that I want to be 'the Brian Cox of brains'.
In pursuit of this, I have created a YouTube channel and have written for science magazines, but my ultimate goal is to present or produce science documentaries. In stage two of my plan to infiltrate this industry, I contacted a production company with an idea of a science documentary – and I was so pleased when they liked my idea and invited me to talk about it further. During the exciting conversation, where it was mentioned how I was a brilliant and natural presenter, and the discussion about the documentary idea was full of compliments and enthusiasm from all sides, a comment was said to me that crushed me.
"The thing is, you don't have a PhD so no one will take you seriously as a woman."
And as ridiculous as that statement sounds, I get what they meant. As women, we need to work harder to be believed and we are often less likely to be taken seriously as an expert. But as someone who was just about to start this career, which was an alternative to a PhD, this shattered all of my hopes.
Is science only reserved for people with PhDs? Because, from what I have experienced, a lot of scientists feel like it is.
I am (at least for now) a stubborn enough person that I won't be giving up on sharing science, trying to increase the number of girls in science, or helping to shape policy to support women in STEM. But is it incredibly disheartening to see elitist attitudes in science, when I am trying to open science up to more people.
Have you experienced something similar? If you have and would like to share your experience with me, please get in touch on mindfulofscience@gmail.com.