"It's not magic," said Dot. "Just code."
Nine-year-old Detective Dot is a secret agent for the CIA (the Children's Intelligence Agency), exploring and questioning the world around her, using code to complete her missions.
The funny and informative children's book (written by Sophie Deen) introduces concepts of coding through story telling. It gets children thinking about coding, applying what they learn in schools, and grounding what they are learning in applications and ideas for uses of code. The beautifully illustrated story book (illustrated by Nathan Hackett) touches on themes to encourage children to question the world around them, including issues like ethical fashion.
The book is designed to be read at home, are can even be used by teachers. In schools, children are now being taught coding from 5 years old, and therefor teachers can use Detective Dot as a teaching tool – which is especially helpful for teachers who lack confidence in teaching STEM subjects.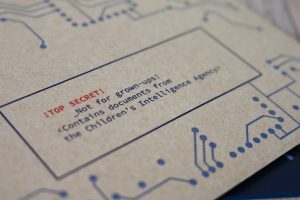 The book can be bought on its own or in a Megapack, which comes complete with a CIA Membership card, seven fun coding-based missions and an adorable personalised letter from the CIA.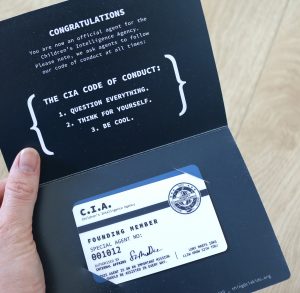 Not only does this book get kids into coding but it helps address the lack of equal representation in media, specifically in children's books. Last year I wrote a blogpost, Starting a new chapter for gender representation in children's books, discussing my concern over the lack of good representation in the books children are reading, especially STEM story and educational materials. In the blogpost, I encouraged you to look at what you are buying your children and look at who is featured in the books they are reading. Because the world those books may be opening up to them on the pages, may be reinforcing the fact that that world might not include them.
Detective Dot addresses this issue. It's not only a great way of getting kids into coding, but also the main character is an inquisitive young girl, with endless intelligence. And she isn't white, becoming an even greater role model for children, and helping young girls from all ethnicities to identify with her and realise their full potential.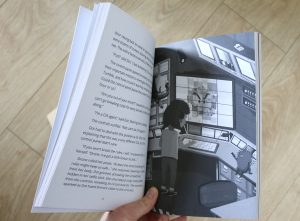 All children can bond with the storyline, and the character helps to open up the world for children who are often excluded from coding and STEM subjects through stereotyping. This book is inspiring the next generation of coders, and it's helping to ensure that the next generation of coders is more diverse and equal.
Find out more about the book HERE.