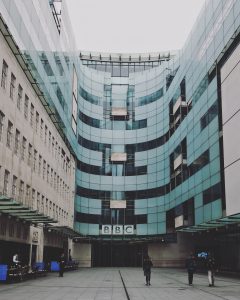 On the 31st of March, I took the train to BBC Television Centre, selected as one of 25 women for BBC Expert Women 2017. This was a call from the BBC Academy in conjunction with BBC News and Women in Film and Television UK to find women with particular expertise to appear on television, radio, and online as contributors or presenters.
The 25 women who were invited ranged in specialism from law to terrorism, from sex education to fashion. We got the opportunity hone our skills in radio and TV interviews, as well as meeting with programme editors.
As someone who would love to work in STEM journalism and make science documentaries, this was incredibly useful. Not only that, but I was left in awe of the amazing women I was surrounded by, from varying industries, who all show outstanding expertise in their field. More schemes like this need to set up to ensure that women can give their opinion on current affairs and increase the representation of female experts in the media.