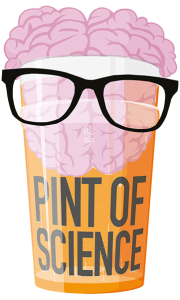 Do you like science? Do you like a pint? Well good news! The UK's largest science festive, Pint of Science, is coming to Wales for the very first time – bringing some of the best scientists Cardiff has to offer to your local pub to share their knowledge. Come grab a drink and get geeky, listening to talks on topics from climate change to cancer research!
The festival is happening in 25 cities across the UK on 15th – 17th of May, bringing logic into your local, showcasing cutting-edge Welsh science. Pint of Science is making science accessible so that you can get to grips with a range of topics, hearing from some of the best in the industry; so that you can get to know more about things you are interested in or you can learn something completely new.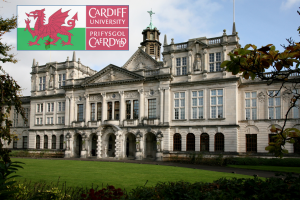 The line-up is looking amazing, with a range of fascinating science being shared – all you need is a ticket and a pint.
Cardiff Versus Cancer – Dr Matt Smalley and Professor Andrew Godkin – Half of all people in the UK will develop cancer during their lifetime and exciting research is being conducted into combatting this disease. Find out what Cardiff is doing about it!
Urine-ka! Recent Discoveries with Kidney Research UK – Dr Timothy Bowen and Professor Donald Fraser – Putting the 'Pee' in 'Prognosis', using urine for a cheap, non-invasive diagnosis method for early detection of chronic kidney disease.
Battling the Superbug Apocalypse – Dr Mark Toleman and Dr Cerith Jones – Keeping us with the Kardashians? More like keeping up with antibiotic resistance, amiright? Come along to O'Neills on St Mary's Street to find out what Cardiff is doing to stop this.
Impacts of Past and Present Rises In CO2 – Professor Paul Pearson and Dr Sindia Sosdian – Cardiff University School of Earth and Ocean Sciences is a world leader in the study of past Earth climate to help predict the future of human-induced climate change (a topic that a certain President could do with learning a bit more about). Pop in to this talk, and get informed!
Changing Tropical Marine Ecosystems – Dr Jocelyn Curtis-Quick and Dr Phil Renforth – Do you get excited about ecosystems? Or are you a fan of Sir David Attenborough's Planet Earth? Become immersed in the biology and chemistry that can help to keep our ocean ecosystems.
Shaking and Sliding: How the Earth Moves – Dr David Thompson and Dr Claire Earlie – While the cocktail shakers are shaking, get a low down on the quakes and shakes of planet Earth.
Science of the Tiny – Dr Niklaas Buurma and Professor Philip Davies –  Up and atom! This talk is looking at how things work on a microscopic level.
What Would Life Look Like On Other Planets? – Dr Chris North and Professor Nigel Richards – If the talk about climate change has got you a little nervous, this talk also might be a follow up. Because before we think of moving out of Earth, it's a good idea to see what life is out there on other planets.
An Element of Danger – Dr Ian Fallis  and Dr Joseph Beames – Explore the darker side of chemistry, from air pollution to chemical weapons.
Curious Connections – Dr Matthias Gruber and Professor Liam Gray – Get to know your neurones and connect with your connections. How can brain circuitry effect our everyday life?
A Trip Down Memory Lane – Dr Adele Pryce-Roberts and Professor Kim Graham – Our brain is a mysterious and delicate organ, with some of its features beginning to fail us is conditions like Alzheimer's. Cardiff University is world-leading in Alzheimer's research, come to the Little Man Coffee Co, Bridge Street, to see what they are doing to find out about future cures.
Sex, Drugs and Big Mutations – Professor Ian Jones and Professor George Kirov – With 1 in 4 people being affected by mental health conditions during their lifetimes, treatment and understanding are more important than ever. How can recreational drugs treat these illnesses? And how is genetics linked to mental health?
For more information check out the Pint of Science website pintofscience.co.uk, or contact Cardiff publicist Michael Nairn, NairnMG@Cardiff.ac.uk.