The 11th of February marks the UN's International Day of Women and Girls in Science, and to celebrate the occasion I have partnered up with my genetically significant other (aka, my twin sister) to launch a project – hoping to encourage girls to reach their full potential.
Despite being identical twins, Ellie and I are opposites in our career path. Ellie is a talented artist, selling hand-drawn and hand-sewn dolls from her business, Sew Cool Dolls, and I talk to people about science.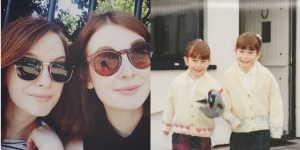 As twins, everyone would expect us to go down the same routes in life, but that has not been the case. We have only been able to achieve our careers at totally opposite ends of the spectrum because our parents encouraged us to do what we loved, and showed us the wide variety of career paths we could choose from. Often, girls are taught to stick to stereotypical aspirations for women, and this leads to a lack of women in industries like science. So, we wanted to launch a project together for UN's International Day of Women and Girls in Science, using both of our passions, to help young girls realise their true potential and raise awareness for amazing women in STEM.
Ellie has hand-designed postcards which feature prominent women in science, technology, engineering and maths, as well as making gender-neutral STEM toys.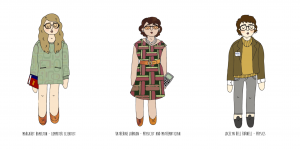 We want to spread the word of women in STEM, as they are often overlooked or forgotten. The postcards can be posted to friends or family all over the world, hopefully encouraging them to find out more about what that women did for science. This way we can both raise awareness for women in STEM, but also help form inspirational role models.
The proceeds from this project will then be donated to ScienceGrrl, a non-profit who work hard to help address the issues facing women in science, as well as encouraging girls into STEM.
By working together, Ellie and I hope that we can enable girls to reach their full potential and grow up knowing that we could achieve in our dream careers – whether it be science or art.
More information is on its way – so keep an eye out!