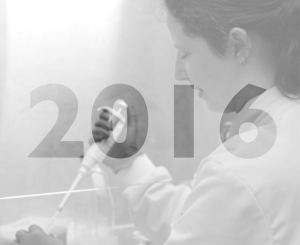 As 2017 is upon us, many of us are just glad that this year is over. But one positive thing to come from 2016, has been the steps made to address the lack of women in STEM and recognising women's achievements.
This year we saw Margaret Hamilton, a computer scientist that played a crucial role in the Apollo Space Program, was awarded the Presidential Award of Freedom by Barack Obama. She received this accolade for her work in leading the development of the on-board flight software for NASA's Apollo Moon missions. And this recognition highlighted the rarity of women in STEM being acknowledged in the field, especially as this year's Nobel prizes contained no female winners (and yes, I am still bitter about it).
We also got to see a rare glimpse of equality in science, as 50% of NASA's latest class of astronauts were female. This signifies a huge leap forward, as areas these areas of science are typically male dominated; in fact, women usually make up such a small proportion of these sector of STEM, that they could be considered a statistical anomaly.
And on a personal note, I gave a lecture at the European Space Agency in Paris and gave a TED Talk about women in STEM – two things I never thought I would get to say!
So, even though a lot of us have found 2016 pretty tough, we have to take the positives with the negatives. And, if women in STEM take on 2017 with the determination they did with 2016, we will be making even larger strides forward towards equality in science.
And what have we got to look forward to next year?
HIDDEN FIGURES! HIDDEN FIGURES! HIDDEN FIGURES!