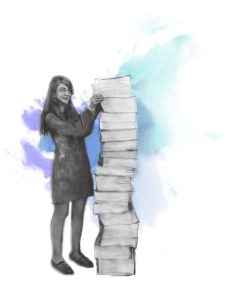 Last week, President Obama presented his last Presidential Medal of Freedom, awarded to outstanding citizens of America. And this year, a historic figure from STEM got the recognition she deserved.
Margaret Hamilton, played a vital role in the NASA Apollo missions, writing crucial code by hand to make the mission to the moon possible. The computer scientist was the Director of the Software Engineering Division, responsible to error-detection software and in-flight controls.
And although all this work was completed in the 1960's, it wasn't until twenty years later that she started to receive recognition. In 1986, she was awarded the Augusta Ada Lovelace Award, and in 2003, NASA gave her the Exceptional Space Act Award.
Now, this outstanding woman in STEM has received another impressive accolade, the Presidential Medal of Freedom, for her work in leading the development of the on-board flight software for the Apollo Moon missions.
It is fantastic to see women in STEM being recognised for their work, especially seeing as women in the industry very rarely receive the recognition they deserve. Less than 3% of Nobel Prizes have been awarded to women in history, and this year, no women received the accolade – so it is great to see that a woman in STEM is being acknowledged.
The photo of Margaret Hamilton stood next to the pile of code for the Apollo Missions is incredibly well-known, and is a landmark in the history of women in STEM; Not only that, but that photo holds incredible power. When little girls see Margaret Hamilton in that famous photo, writing the code for an explorative space mission and making a huge contribution to science, it allows little girls to imagine themselves also doing so.
Watching an intelligent and amazing woman in STEM being presented such an award is an important message to young girls. And hopefully, the photo of President Obama presenting Margaret Hamilton with her award, will also become a landmark in history.